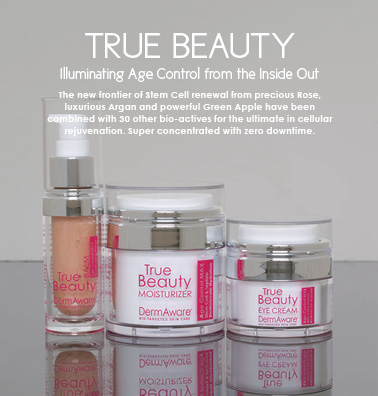 Bio-Targeting Your Skin's Needs
We deliver skin science from our laboratories directly to you. Combining nature's purest ingredients in enhanced concentrations with our advanced nanotechnology delivery, the results are immediate and unforgettable. Read More...
TRUE BEAUTY Illuminating Age Control from The Inside Out
Immerse your skin in Advanced, Corrective Bio-Molecular skin care. The new frontier of Stem Cell.. Read More...